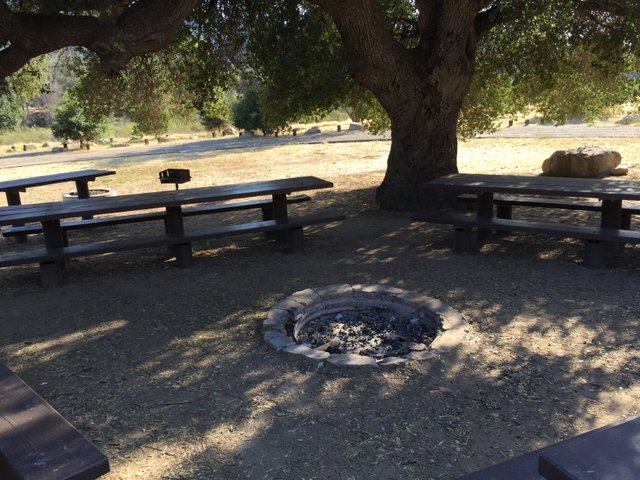 October 9 to October 11, 2015
from: Friday October 9 at 6 pm
to: Sunday October 11 at 12 pm (2 nights)
Come out and juggle with us, or join us for camping! This is a family friendly event. Bring the kids.
Where: Sage Hill "Live Oak" group camp site in the Los Padres National Forest
(20 minutes from US 101 in Santa Barbara)
Google maps link: https://www.google.com/maps/place/Sage+Hill+Campground/@34.545575,-119.789287,18z/data=!3m1!4b1!4m2!3m1!1s0x80e9427583a4282f:0x6554259505fcee4b?hl=en
 Directions: 20 minute drive from US 101 in Santa Barbara
 Take route 154 north (approximately 15 miles)
 Turn Right on Paradise Road 
 Continue about 5 miles to Los Prietos road.
 Turn Left past the ranger station to the camp entrance.
 Go to the Live Oak camp site.

Registration:
Cost: $7 per person for campers. Free if you are just dropping by for a couple of hours to juggle.
Attendance at the Live Oak campsite is limited.
Please complete this 2 minute survey to reserve a spot:
https://www.surveymonkey.com/s/MHLCXGM
Amenities:
Flush toilets
Drinking water
Fire pit
Barbecue grills
Picnic tables
Some trailer parking available
Campground web site: http://www.fs.usda.gov/recarea/lpnf/recreation/recarea/?recid=11076&actid=33
Pets must be restrained on a leash at all times. Quiet hours are between 10:00 p.m. and 6:00 a.m.
There is a country store nearby.
  

More pictures of the Sage Hill Camp Site
Facebook page: https://www.facebook.com/events/896331957075422/ (requires a Facebook account)
Questions? Send an email to: